Family Trees

I am one of the geneologists of my family. If I have given you an account and password, you can view my family tree here. If you are a member of the Lee family, you can find your tree here.


GRAMPS
The software I use for research purposes is GRAMPS, which is free and open-source. For online viewing and editing by multiple family members, I have used PhpGedView.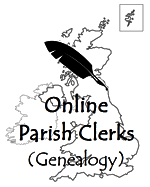 If you are researching ancestry, the databases of the Online Parish Clerks may be of use. They comprise a significant number of volunteers who have transcribed records from local parishes and placed them on the web for free. The data are by no means exhaustive, but records are continually being added. I have used the Lancashire branch and found it very helpful indeed.